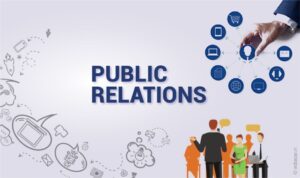 Building a career in Public Relations is not a piece of cake. It is a field that is challenging; demanding critical thinking, strategic decision making, and more. It is also an interesting career path that has witnessed significant growth in recent years.
If you are thinking of a building career in Public Relations, here are six tips to get you started.
1. Read, Read, Read
Read about PR daily – even if it is just a tweet. Read all the PR books you can get your hands on. Follow PR blogs to stay updated on relevant information and trends.
2. Write, Write, Write
Every PR pro must possess good writing skills. Post actively on social media, join an editorial team… leverage various platforms to create written content
3. Be Social media Savvy
Upcoming PR pros must have at least basic knowledge of social media. It is important to demonstrate knowledge of how to use social media platforms to communicate effectively
4. Create a LinkedIn Profile
Fill it out properly and keep it to date. Sometimes, upload content on LinkedIn. Employers these days get an overview of applicants' educational and professional profiles on LinkedIn.
5. Seek Internship Opportunities
The purpose of the internship is to gain valuable experience about the practice. A recent graduate with one or more internship experiences will be more likely to get an interview opportunity than one who has none.
6. Join relevant PR Organisations
There are various communities for PR professionals locally and internationally. If you are a female passionate about building a career in PR, Nigerian Women In PR is a community that would help you grow.
Join us today!