This year has witnessed diverse PR campaigns, from politics to business and everything in between. As expected, not all campaigns were groundbreaking. However, here are a few campaigns that stood out to us this year.
Save this post as a form of inspo and share with a colleague who needs to see this.
1. Airbnb for Ukraine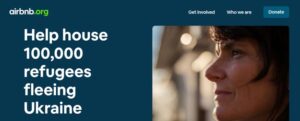 During the war in Ukraine, the short-term rental company moved quickly to arrange accommodation for up to 100,000 refugees by collaborating with local, national, and international organisations and governments. The brand has been coordinating initiatives to provide free shelter and security. Through Airbnb.org, more than 28,000 people have signed up to rent out their spare rooms to others, and the company's founders have promised to match donations up to $10 million.
2. LEGO: empowering through play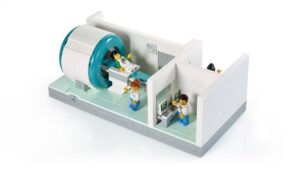 To showcase their commitment to play, the LEGO foundation announced a donation of 600 LEGO Magnetic Resonance Imaging (MRI) Scanners to hospitals worldwide, to help children cope with the fear of MRI scans. What initially started as a passion project for LEGO employee Erik Ullerlund has now spread throughout the company.
3. Dove's '#TheSelfieTalk'
Dove took a stand against the false self-perception that the media creates by launching its 'Have #TheSelfieTalk' campaign. The campaign features a girl that is busy taking a selfie and editing her face according to what society tells her she needs to look like.
 4. McDonald's 'We Hire People' campaign
McDonald's ran this campaign to showcase its attitude towards its future employees. In the campaign, we see that it doesn't seek perfection — the brand wants normal people to become part of the franchise.
The promotional video showcases numerous different people, varying from hair colour to gender, being themselves. When asked who they would rather hire — the brand's answer is "people … normal people".
5. Peter Obi's 'Go and Verify' Campaign
Remember we mentioned political campaigns when we initially began. When one of Nigeria's presidential candidates declared his decision to run for office, he encouraged voters to verify the facts beyond just listening to what he says using the term "Go and Verify".
Prior to this, such a form of campaigning was not popular in Nigeria. The term started trending on social media with citizens digging up various facts and figures about track record. This campaign proved quite impactful and contributed to his growing popularity among his publics.
There you have it! Whether it's for your brand or a client's, stay inspired to create amazing campaigns next year. We're rooting for you!